Welcome to my Topicals-on-Stamps stamp store. I hope you enjoy your visit and find your hard to find stamp sheets from a variety of topics.
All items are mint not hinged stamp sheets in excellent condition. All items will be enclosed in a Vario stamp sheet and folder for extra protection during shipping.
Free Shipping on all orders!
Click on the left hand side for your stamp topic.
Children on Stamps
Kids Care stamp sheet
Scott Catalogue #2951-2954

$10.00.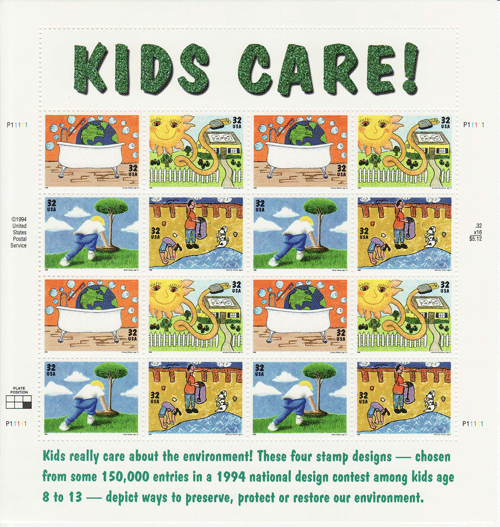 Adopting a Child stamp sheet
Scott Catalogue #3398
$12.00